August 18th, 2021 at 12:24 am
I had some major tree work done earier this week, spending more on "trimming" and cabling a very large silver maple than I have on any tree takedowns in the past 25 years. I'm glad to have it behind me. It's very hard to even see the cables, but they are there, four of them to help support the massive limbs of this 200-year-old tree.
There were 2 guys in the tree (look for the orange) and 2 on the ground, chipping.
My garden is still producing well. Picked 49 cherry tomatoes today, the only kind I'm growing since the chipmunks like to gnaw the big ones. I can no longer keep up with them by eating them, so now I can cook some down on the stovetop and then freeze them for soup.
Today was a work-at-home day with Luther on my lap, as always.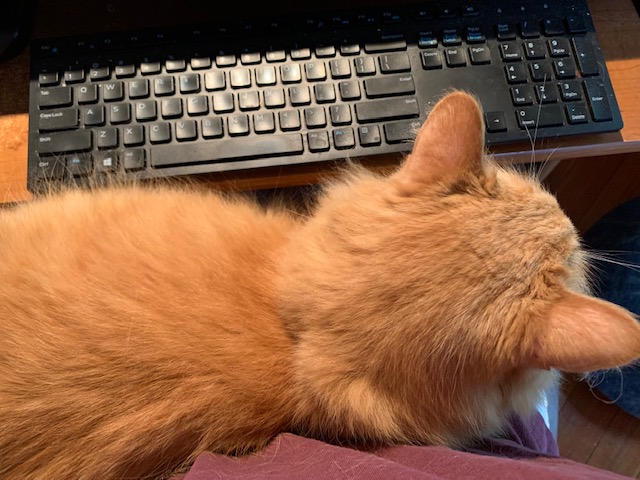 Finally, after waiting all summer, the black swallowtail butterflies have arrived, laying their eggs on the parsley plants I grow just for them. I have caterpillars in various stages of instars on my 4 parsley plants. One plant has a dozen caterpillars while another has just 4 while one has none that I can see. They are just the cutest little buggers. There are 2 of the larger ones here in this photo. They are nearly full grown and will leave the plant soon to find a suitable spot to form their crysallises.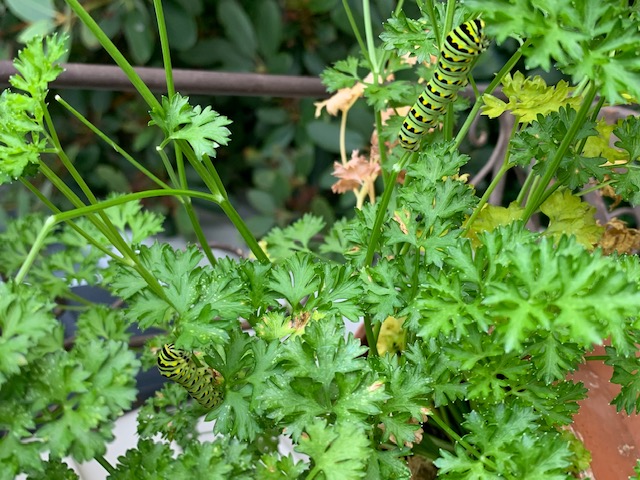 And finally, in the interest of show and tell, here's a gigantic elephant ear plant.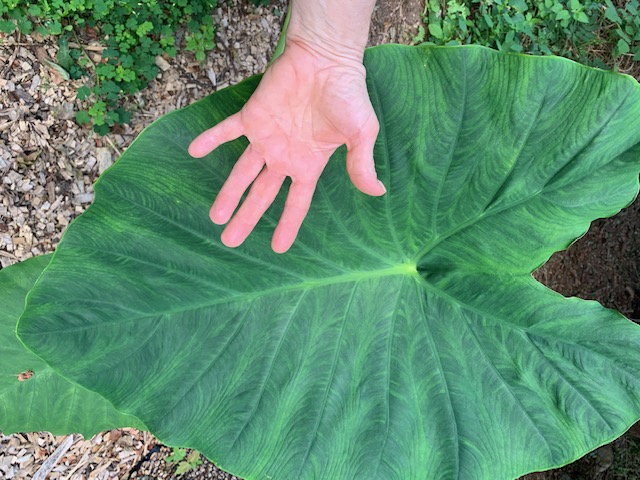 This week I'll be driving up to UConn to drop off a bunch of my mother's art that I'm donating. The hard part is cleaning each and every piece and then carefully packing it up for the trip. It will take a lot of time to do, so I'm starting it tomorrow so I don't have to rush.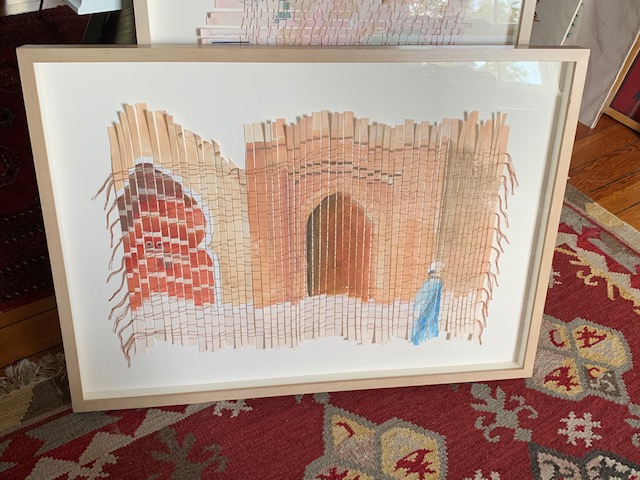 This is a woven painting, one of a series she was inspired to do after traveling to Morocco.