June 30th, 2023 at 08:44 pm
Exactly mid-year is always a time of big expenses for me.
- Homeowners insurance
- Car insurance
- Half of my annual property taxes

And I filled up the oil tank for the coming winter season a bit earlier than usual since I read that Saudi Arabia is cutting production effective July 1. I didn't want to wait and see if prices spiked. As it is, they are lower than this time last year by a significant margin.
Even though I got 3 paychecks this month instead of the usual 2, I only managed to break even for June on income vs. expenses.
On top of that, I've been thinking, once again, of getting a new vehicle. My 10-year-old Honda is running perfectly fine and has just 97,000 miles on it. But I'm thinking of splurging (for me, anyway) on a new Toyota Corolla Cross SUV Hybrid with AWD. Retail is about $32,000, quite a bit more than I've ever paid for a vehicle since I've mostly driven boring compact sedans, but I knew shortly after I purchased my 2013 Honda that it was no longer the right car for me. After owning I think 4 Hondas in a row.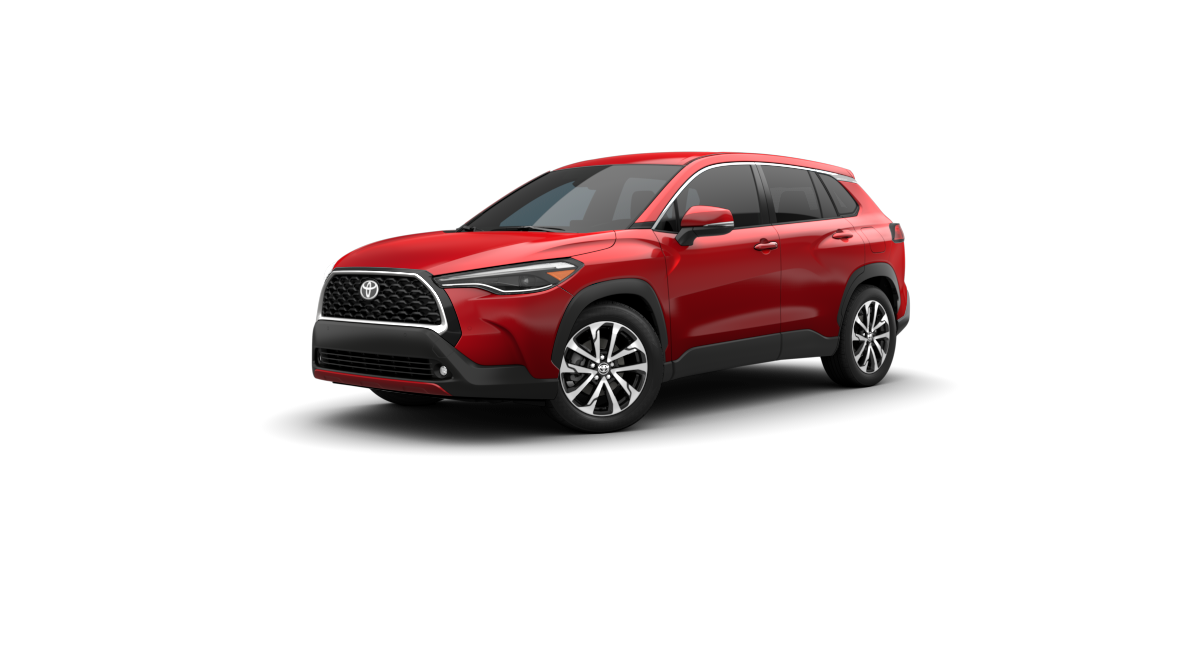 Why? Well, mileage sucks, at least for a Honda. I do mostly in-town driving, not highway, where this car does excel, so now i'm getting just 32 mpg. The Toyota mentioned above gets 45/38. Plus, the storage capacity on my car is absymal, and I always seem to be hauling stuff, or wanting to haul stuff, that simply doesn't fit in the tiny trunk, made tinier with the 2013 model when they shrunk the size of the opening between the trunk and the back seat, so while in theory you could put some long things in through there, it mostly is worthless. It also meant I could no longer fit my bike in the trunk after taking off the front tire....what??
I also want an AWD so I can have more confidence driving in bad weather. Safety is a big thing with me. My dad says I don't need it because I'm pretty cautious as it is and if the weather's bad, I just won't go out. But there is always the chance of some little emergency when you MUST go out.
So, my 3 priorities are 1. gas mileage 2. an SUV where you sit up high (no blinding headlights in your eyes, better visuals in general and it would be much easier for my elderly father to get in and out of the vehicle) and better storage with a hatchback type opening, and 3. AWD.
This model was actually the only one I found that had all 3. I thought the Kia Sportage Hybrid LX fit the bill except its mileage is just 38 city/highway with the AWD; it's 42/44 without the AWD. I also was thinking seriously about the Toyota Prius, but it doesn't sit up high and I think that's what I want.
All the other bells and whistles, while nice to have, are just icing on the cake for me.
I need someone to accompany me to the dealer. No rush at all, but would like to do this sumer. Would like to do a test drive as I'm not used to driving big hulks. I'm thinking of bringing my cousin with me when he comes for a visit for a few days sometime in July from PA.
Finally, just looking ahead in the not-too-distant future, I see myself taking a series of road trips of some distance, all coincidentally to the great state of Pennyslvania (to visit Dido, for instance, a friend in the Erie area and my cousin south of Harrisburg), and I'd feel better driving a newer car than a 10+ year old car. Just sayin'.
With the onset of these humid, hot days, all my productive yard work days have abruptly stopped. I keep thinking of all the things I want to do, but really find it hard to do them, especially also since the ticks are real bad this year. The big ones, sure, you can spot pretty easily, but I found 2 tiny, tiny nymph ticks (about the size of a sesame seed), and one was on its way to becoming attached in my bicep. Thank god it itched and i saw it and pulled it out. That was a close call. I've gone back to soaking in the tub after yard work as an added precaution to suiting up head to toe in white.